Compact and powerful. Our fully hydraulic mandrel bending machine offers outstanding build quality with easy handling: complete with PLC control for preselection and storage of the bending angles via touch panel.
Machine sizes/capacities

| | |
| --- | --- |
| DB 642K | 6-42 mm Ø |
| DB 2076K | 6-76.1 mm Ø |
| DB 20101K | 6-101.6 mm Ø |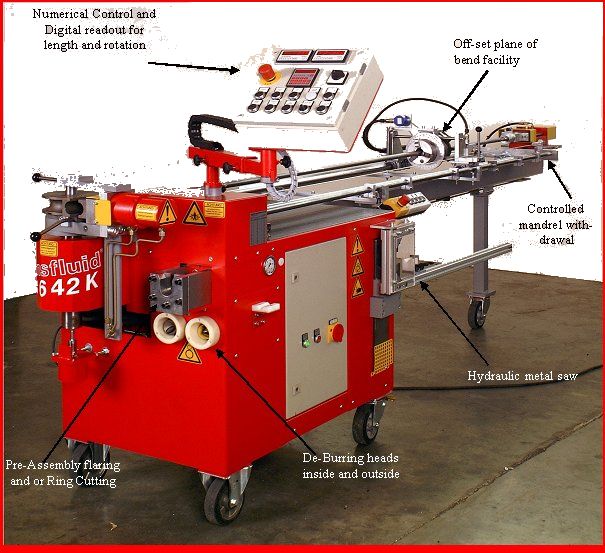 Standard equipment:
* Extension of the useful length
* Adjustable distance between bends stops along a graduated scale.
* Plane of bend device. Twist angle unit.
* Digital display of length and twisting with tolerance range on request.
* Programmable mandrel retraction
* Mandrel lubrication
* Running counter bearing
* Optional extras: pre-assembly, flanging, internal and external deburring
An ideal machine with an outstanding range to bend and repeat high quality mandrel bends in mild or stainless-steel tube, perfect for the hydraulics, and specialised exhaust industries.
Tool changes and set up is quick and easy. Add or recall a bend programme from the machine memory. All tooling supplied is pre-set drop in tooling, within minutes you will be in production.
To get started, complete the form below.