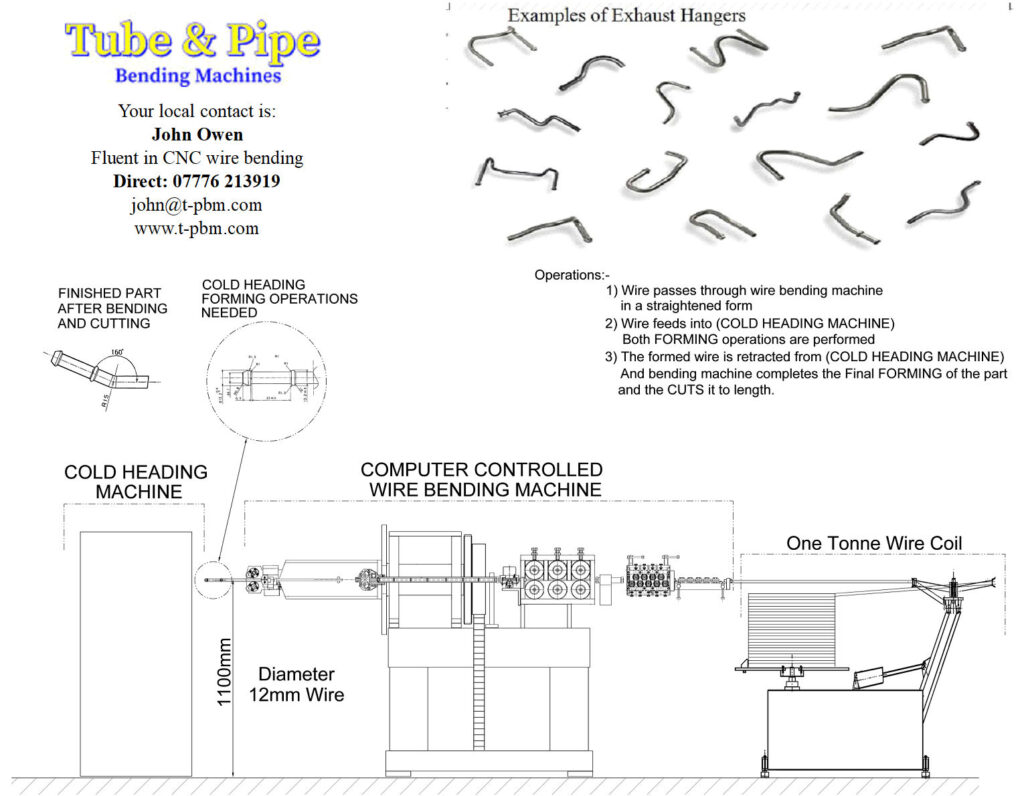 High Performance – Profitable Solutions
Single Head Zukron 2 Mk 6. Fully rotational, high speed 8mm CNC wire forming machine. Featuring Paves unique front-end wire stabiliser and patented straightening system. Important when in high accurate long surface 3D twist and mark free wire formed products.
Featuring the very latest Pave Touch Screen Programming Technology – Used by Professionals
Specification Capacity up to 8mm diameter wire Continuous 360 degree rotating fast and versatile wire forming head Patented wire straightening system processes wire in a twist-free condition, allowing accuracy similar to hard tooling Produces both simple and highly complex three dimensional shapes. Delivers highly accurate finished form products Fast, compact and reliable Handles short and long length products Fully automatic user-friendly technology requires minimum operator training Watch the video on this page which shows the simplicity and user-friendly nature of the Pave control.
Unfair Advantage: Low-cost labour is no longer the value it once appeared to be. Staying close to your market, managing shorter, leaner deliveries gives you an 'Unfair Advantage' over your competitors whilst you remain flexible and agile in the face of ever-changing market conditions.
See what is possible… We make it easy for you to take an Inspirational Masterclass in how to automate your wire bending department with the very latest CNC bending technology. See our on-line Masterclass video demonstrations.
Don't miss out, hurry, Act Now! With this quality New machine, you will take your production to a new high level. With minimal investment helping you to quickly transform your projects into reality using CNC machines giving you an unfair advantage over your competitors to win new profitable business.
A live or remote demonstration can be arranged and is recommended.
Don't miss out, hurry, Act Now!

Nothing compares – Let's team up for a Master Class Bending Demonstration.
Complete the form – A demonstration / viewing can be arranged and is recommended.